Our Plumbing and HVAC Membership Program
You depend on your HVAC and plumbing systems to keep your home safe, comfortable, and efficient. To be sure that these systems operate smoothly, our team at Lincoln Air and Plumbing offers a plumbing and HVAC membership program in Phoenix, AZ, and all areas we serve.
Inclusions
$289 + $165 for each additional AC Unit
Includes an AC unit and furnace checkup twice a year and a plumbing visit once a year. This only covers the labor costs associated with performing the routine service. Any worn parts or consumables (such as the air filter) are extra. You can also enjoy priority service during a heatwave or major cold snap.
We Are Here to Keep Your HVAC and Plumbing Running Smoothly
We care about your health, safety, and comfort. When you choose Lincoln Air and Plumbing, our HVAC contractor and plumber in Phoenix, AZ, will surely provide you with:
5-star rated business
on Google
The 10-Year Preventative Maintenance Program
NOTE: SHOULD THIS CONTRACT BE CANCELLED, THE REFUND DUE SHALL BE THE ORIGINAL SERVICE FEE OF $2890.00 LESS THE AMOUNT OF THE SERVICES RENDERED AT THE TIME OF PURCHASE. ALSO, THE AMOUNT OF SAVINGS ON ANY FUTURE INVOICES AND FURTHER REDUCED FOR THE MONTHLY PRORATED SERVICE PERIOD PLUS TWENTY-FIVE DOLLARS. NO CANCELLATIONS AFTER 30 DAYS.
Our membership program, along with our range of plumbing and HVAC services, are available to our members and clients in: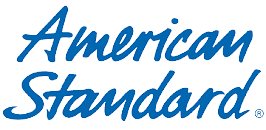 Ask Us Today About Our Membership Program
Since 2002, we've built a solid reputation for honest, high-quality work. To schedule an HVAC or plumbing inspection or to join our membership, contact Lincoln Air and Plumbing. Call us or fill out our convenient online form to schedule an appointment.