Professional Sewer and Drain Cleaning in Phoenix, AZ
Are you feeling like you're showering in a children's wading pool? Sick and tired of waiting for your kitchen sink to drain? Dirty and clogged drains are a part of home ownership, but you cannot afford to put up with them. They can worsen over time, and ignoring them for an extended period can lead to costly breaks in your sewer line, wastewater backups, or damage to pipes. The team at Lincoln Air and Plumbing offers professional drain cleaning in Phoenix, AZ. We have the experience, tools, and skills to tackle all types of clogs without causing damage to your landscaping and other structures.
Benefits of Regular Sewer and Drain Cleaning
Routine drain and sewer cleaning can save you from costly drain line repairs and replacement down the line. The thorough and safe scouring your pipes get during a drain cleaning service breaks up the debris and flushes it out, restoring your pipes to new-like condition. Additionally, regular drain cleanings eliminate the cause of unpleasant odors and prevent blockages from forming in the future.
Adverse Effects of DIY
When dealing with a clogged drain, you can become tempted to pick up a plunger or store-bought chemicals to fix it. However, that's never recommended. Without the proper training and experience, you can accidentally push the obstruction farther down or cause additional damage to the pipe. Moreover, chemical drain cleaners are powerful enough to erode and weaken your sewer and drain lines over time, leading to collapsed lines and ruptured pipes.
On the other hand, Lincoln Air and Plumbing's experts are trained to use cutting-edge tools and proven methods for drain cleaning services that will leave you with squeaky clean drains without causing further damage to your plumbing system.
Signs Your Drains and Sewer Pipes Need Cleaning
Most stoppages come from solid waste or organic matter buildup. Think about how you use your drains. In the kitchen, you may prevent food and grease from entering your drains, but it's usually difficult to catch everything. As the grease and food particles go down the drain, they can cling to your pipes and build up. In the bathroom, this usually occurs with soap scum and hair. In some instances, items that don't belong in pipes, like cotton swabs, wet pipes, and diapers, can go down the drain and cause massive clogs. Outside your home, tree roots can infiltrate your pipes, causing severe blockages. In addition, the integrity of the pipes can lead to obstructions. If your pipes are old or in poor repair, they can become broken or rusted, leading to leaks and blockages.
Before starting the cleaning process, we perform a sewer camera inspection to better understand what's clogging your pipes and determine the best cleaning method. Pipe cleaning methods vary and include traditional drain snaking and high-pressure water jetting. These two methods are safe, effective, and eco-friendly and guarantee to leave your pipes flowing efficiently.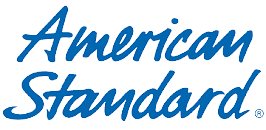 Say Goodbye to Clog Issues With A Thorough Cleaning Service
For professional drain cleaning in the Phoenix area, contact Lincoln Air and Plumbing today. Call us or fill out our convenient online form to schedule an appointment.