The Trusted Plumbing and HVAC Contractor in Scottsdale, AZ
Keeping your home clean and comfortable can be difficult without the right team to deliver the high-quality, lasting solutions you need. Finding a reliable and trustworthy plumber and HVAC contractor in Scottsdale, AZ, should be a priority, as your home's comfort needs can quickly add up. Why look for several contractors when you can get all of your home's service needs met by one professional team? At Lincoln Air and Plumbing, we have the necessary skills, experience, and equipment to meet all your HVAC and plumbing needs.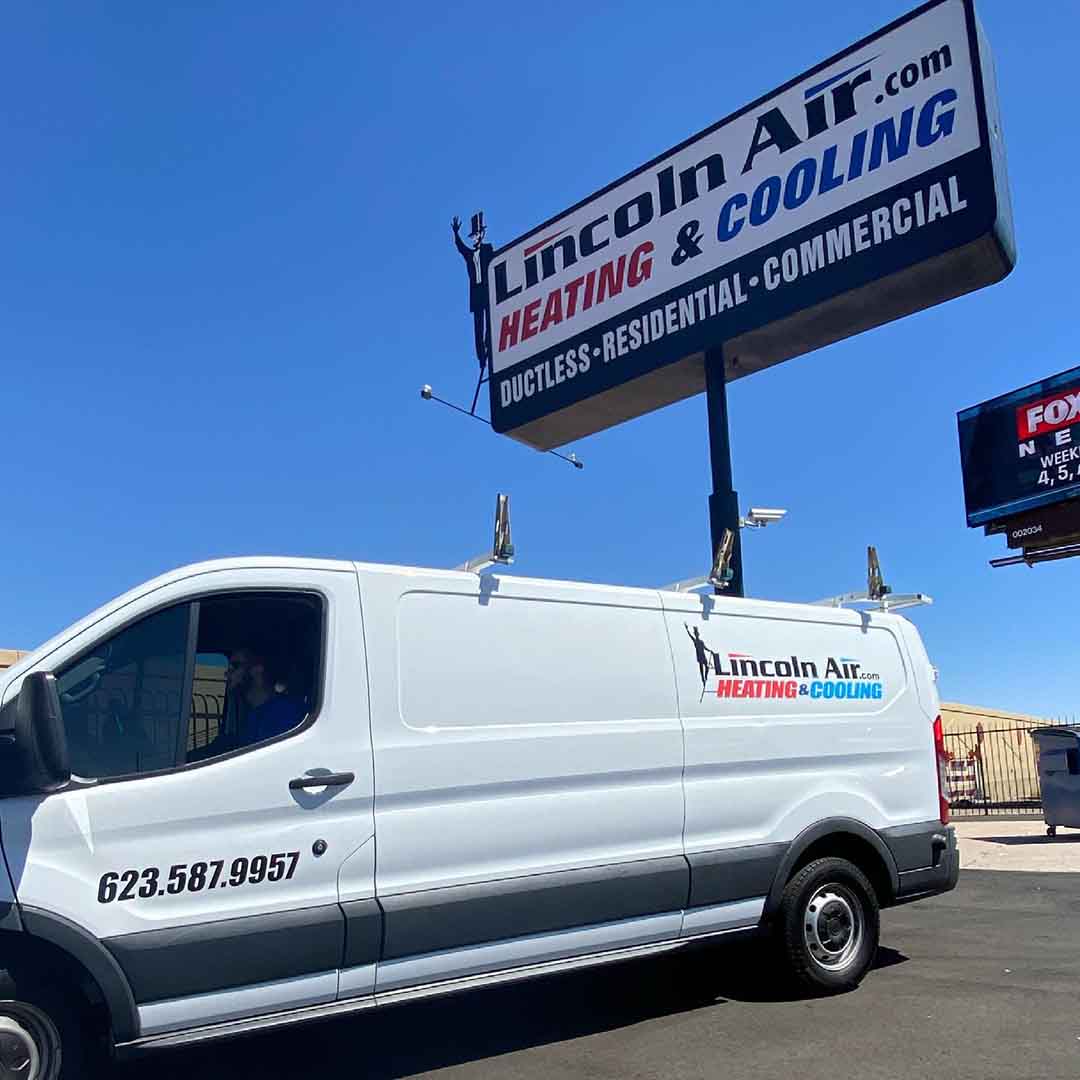 Comprehensive HVAC Services in The West's Most Western Town
Whether you need a new heating system installed or an air conditioner repaired, it's crucial to have a skilled HVAC services provider by your side. Lincoln Air and Plumbing offers the solutions that Scottsdale families need to stay comfortable all year round. We also provide commercial HVAC installation, repair, and maintenance services throughout the area. With our top-quality solutions, you and your family can enjoy clean air inside your home.
Turn to us for professional:
The Preferred Expert for Plumbing Services
Lincoln Air and Plumbing can take care of your plumbing installation, replacement, repair, and maintenance needs. Every plumber in Scottsdale, AZ, from our team is well-versed in drain cleanings, sewer inspections, water heater repairs, and more. We'll take the time to diagnose the issue and find the perfect solution for all your plumbing-related problems.
We're renowned for our ability to help you with these plumbing services:
Your Local HVAC and Plumbing Professionals to the Rescue
When you make Lincoln Air and Plumbing your go-to plumbing and HVAC contractor, you can always expect us to:
Give straightforward estimates
Complete the work on time
Leave a clean working site when done
Schedule an Appointment With Our Team Today
Contact Lincoln Air Plumbing today to schedule your HVAC or plumbing service in Scottsdale, AZ. Feel free to call us or fill out our convenient online form to schedule an appointment.