Your Trusted Specialists for AC Repair in Phoenix, AZ, and Nearby Areas
When your air conditioning fails to meet your cooling needs or completely breaks down, you cannot afford to wait for days in the Valley of the Sun's sweltering heat. Thankfully, you don't have to - with a simple call to Lincoln Air and Plumbing, you can get prompt, top-notch AC repair in Phoenix, AZ, and the surrounding areas to restore your comfort. We offer 24-hour availability, so you can always get the professional assistance you need whenever your air conditioning system breaks down.
Importance of Professional AC Repair Services
Contacting a certified air conditioning specialist is the best decision you can make when your system develops a problem. Our over two decades of experience and state-of-the-art equipment for all HVAC services we provide means we know exactly what to search for - we know the ins and outs of various types of units and the best way to repair them. This means we'll get the job done right the first time, so you won't have to worry about any problems down the road.
Professional AC services can also help extend the life of your cooling system. When refrigerants, fans, and coils work at optimal performance, the entire system works better and remains in tip-top shape, saving you time and money on repairs.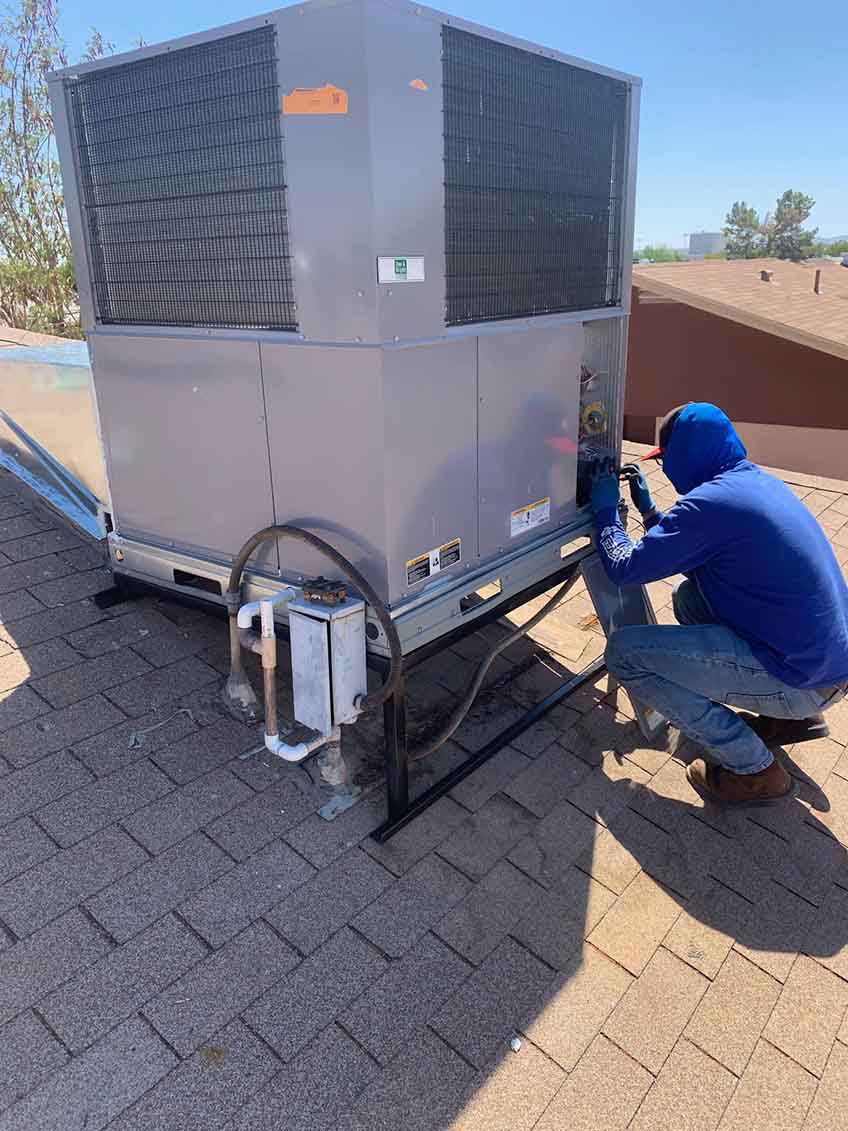 We provide AC Repair in the following areas
Signs Your Air Conditioner Needs Repair or Replacement
As your cooling starts experiencing problems, it'll show signs of trouble. However, knowing whether it's time for AC replacement or repair can be difficult. To figure this out, a few factors that we consider are:
Our experienced pros are ready to diagnose and fix all common air conditioner-related problems, including:
Work with an HVAC contractor from Lincoln Air and Plumbing today and benefit from:
First-rate customer service
100% Satisfaction Guaranteed
Reach Out to the Cooling Experts
For professional AC installation or repair in Phoenix, AZ, and nearby areas, look no further than Lincoln Air and Plumbing. Call us or fill out the form to schedule an appointment.