The Top Specialist for Your Water Filtration System in Phoenix, AZ, and Nearby Areas
Most Phoenix homes have issues with water that comes directly from the taps. Although municipal standards affirm that tap water is relatively safe, it still contains high levels of lead, arsenic, and other pollutants that can affect your health. Investing in a water filtration system in Phoenix, AZ, and nearby areas can protect you and your loved ones from trace contaminants in tap water, giving you safer water for cleaning, bathing, and drinking.
At Lincoln Air and Plumbing, we offer a complete range of water treatment services. We'll help you find the perfect solution for your home based on your needs and budget.
Importance of Water Treatment Services
A water filtration system offers many benefits to everyone in your home, including pets. One of the main benefits is that you'll have the peace of mind that comes with learning that your water is safe to drink and use in any household chore. Through our water conditioning services, you and your family will also enjoy better-tasting and smelling water. You'll also reduce your carbon footprint by eliminating the need for bottled water.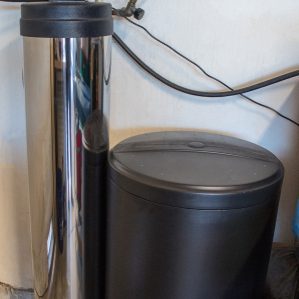 Signs You Need Water Purification
There are several warning signs that you need water purification services. One of the most common is when tap water appears murky or cloudy. This appearance is usually caused by pollutants, and its usually accompanied by a bitter, salty, or metallic taste.
The smell of rotten eggs, which results from high levels of hydrogen sulfide gas, also indicates the need for a water purification system. You may also notice staining on clothes and surfaces, such as the tub, shower, and sink, along with a white build-up on the bathroom and kitchen fixtures. Your water may also have an oily film or sandy texture, and you and your family may suffer from stomach-related illnesses.
All these signs indicate you need to contact Lincoln Air immediately so we can provide you with prompt water softener installation or another service we offer.
At Lincoln Air and Plumbing, we take the stress out of any water filtration system project. Expect our plumber in Phoenix, AZ, to be experienced with a wide range of filters and make sure your system functions correctly. We take care of all the project details and get it completed within the shortest time possible.
Local Water Treatment Experts Ready to Serve You
Our local area clients are sure to enjoy:
FAQs About Water Filtration Systems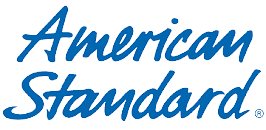 Schedule an Appointment for All Your Water Needs
Ready to enjoy clean, healthy water in your home? Call Lincoln Air and Plumbing today. You may also fill out the online form to schedule your water treatment service.