The Number 1 HVAC Contractor and Plumber in Phoenix, AZ
Count on Lincoln Air and Plumbing for all your HVAC and plumbing needs. Our seasoned plumbers and HVAC specialists serve local area residents with honesty, integrity, and respect. We're devoted to ensuring your complete satisfaction all the time, and all our services come at an affordable price. As a leading plumber and HVAC contractor in Phoenix, AZ, we make sure to get the job done right the first time every time.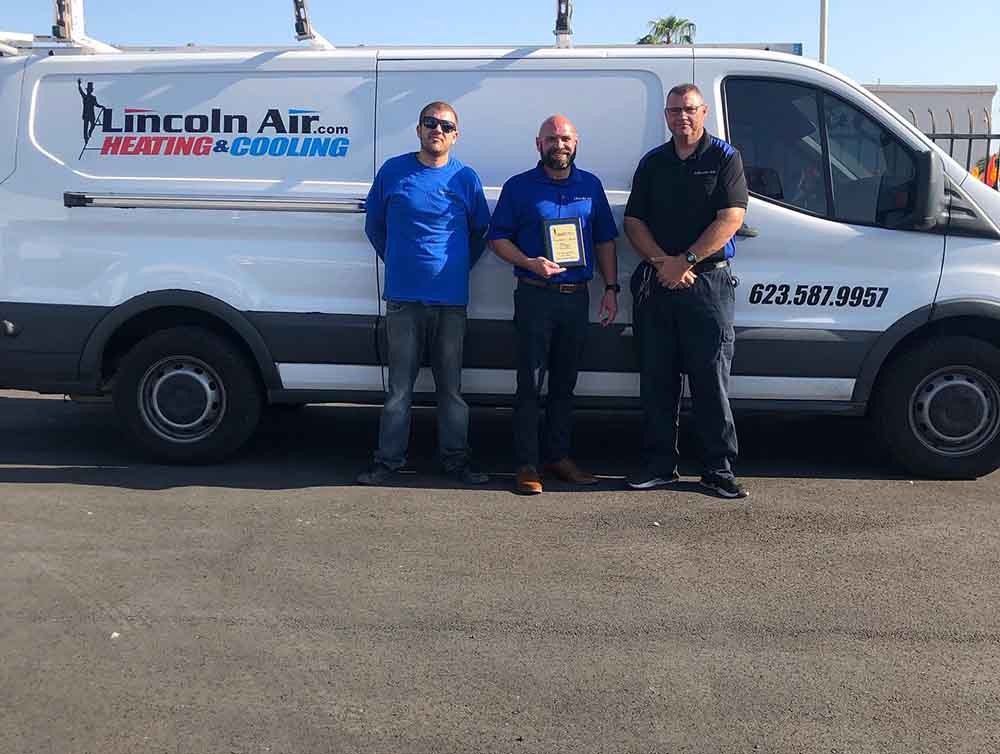 We understand that the heart of each home's comfort is a reliable and efficient HVAC system. We aim to deliver timely, affordable, and professional HVAC services to restore your home to normalcy within no time. We have the experience to thoroughly diagnose the problem and fix it the right way within the shortest time possible. Our indoor air quality specialists will offer personalized solutions to remedy your indoor air quality issues. We even provide commercial HVAC upgrades, repairs, and installations.
Reach out to us whenever you need:
Reliable Plumbing Services
As the top-rated plumber in Phoenix, AZ, Lincoln Air is prepared to handle any plumbing problem you could be facing. From drain cleaning to sewer line repair to water softening or filtration system installation, there's no job we can't handle. We remove uncertainties from the most common sewer line problems with a sewer camera inspection. When your water heater acts up, our team can quickly diagnose and repair the problem, restoring your hot water in no time.
We offer the following plumbing services:
Become one of our clients and enjoy:
Excellent customer
service
100% satisfaction guarantee
Contact Lincoln Air and Plumbing Today
Schedule an appointment for plumbing, heating, and air conditioning services from Lincoln Air and Plumbing today. Feel free to call us or fill out our convenient online form to get in touch with our team. We look forward to addressing your HVAC and plumbing issues right away.