Highly Effective Drain Cleaning in Scottsdale, AZ
As a homeowner, you only think a little about your sewer and drainage system. After all, this pipe network operates out of sight. But when something goes wrong and you end up with a clogged drain, you need to act fast to prevent extensive damage. At Lincoln Air and Plumbing, we offer professional drain cleaning in Scottsdale, AZ, to make sure your drains remain clear of common debris all year round.
The Big Benefits of Regular Cleaning
Regular drain and sewer cleaning can make a big difference to the overall state of your plumbing system. Working with our team allows for faster, more efficient wastewater flow and will prevent unpleasant odors from permeating your home. Through routine drain cleaning, you're also less likely to need costly sewer line repairs or replacements in the future. In addition, you won't need to worry about mold growth and water damage.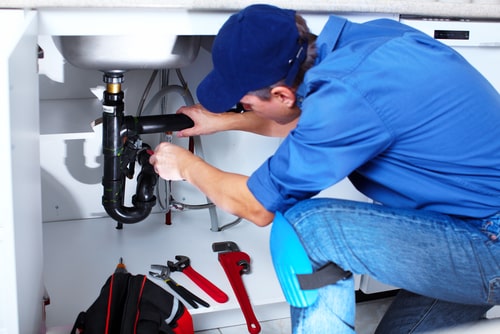 How DIY Can Compromise Your Sewer and Drain Pipes
Whether you're dealing with a clogged drain or blocked pipe, you probably want an easy and fast solution. Nevertheless, there's more to clearing blocked drains than using store-bought cleaners or owning a plunger. In fact, most chemical cleaners can corrode your pipes, creating a more costly mess than what you had in the first place. In addition, with DIY cleaning methods, you can unintentionally push the obstruction farther down the drain or cause additional damage to your pipes.
Lincoln Air and Plumbing provides drain cleaning services that are safe, effective, and quick. Our over 20 years of experience and cutting-edge equipment make drain cleanings and repair of all kinds and sizes a breeze.
Signs You Need Drain Cleaning
Whether it's a small occurrence or something more drastic, your piping system will give off signs to indicate something has gone wrong. Knowing these signs can help you tell when it's time to contact our drain cleaning company and prevent major damage from occurring.
Contact a plumber in Scottsdale, AZ, from our team whenever you notice:
Frequent Causes of Clogging
Your drains can clog due to the slow and steady accumulation of food particles and other organic debris, such as grease, mineral deposits, soap scum, and hair. Another common cause of pipe clogs is tree roots. Because of their propensity to search for water and nutrients, tree roots tend to grow around pipes and sometimes will even grow inside the pipes, limiting water flow.
Why Rely On Lincoln Air and Plumbing?
When you hire us, you can always expect:
Our Top Drain Cleaning Methods
Before we start cleaning your pipes, we'll first perform a sewer camera inspection to identify the location and the severity of the clog. If you're dealing with relatively minor clogs, you can expect our professional plumber to clean your pipes using the drain snaking method, which can take care of almost any size of clog in your drain pipe.
For more thorough pipe cleaning, our plumbers will perform hydro jetting to dislodge and remove debris from your drain pipes. This method uses high-pressure water to scour the inside of your pipes and remove all kinds of accumulation, ensuring your drains remain clear for an extended period afterward.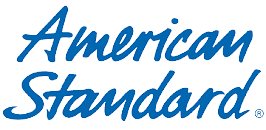 Contact Our Team for Clean and Clear Drains and Pipes
Look no further than Lincoln Air and Plumbing to benefit from a drain cleaning. Contact us today for reliable, thorough drain cleaning solutions or fill out our convenient online form to schedule an appointment. We look forward to hearing from you.