In-Depth Sewer Camera Inspection in Phoenix, AZ, and Nearby Areas
Your sewer system plays an essential role in your home, removing all the waste from sinks, tubs, and toilets. If you have a clog or a leak in the sewer line, it can be almost impossible to identify the cause of the problem with the naked eye. That is why Lincoln Air and Plumbing offers comprehensive sewer camera inspection in Phoenix, AZ, and the surrounding areas to help property owners discover what's happening in their sewer lines.
Main Benefits of Sewer Camera Inspections
A drain inspection helps you determine the condition of your sewer line. Our state-of-the-art camera equipment can accurately detect clogs, leaks, or tree invasion of your pipes. This allows our plumbers to tailor the required repairs to your unique situation and determine the materials needed to complete the job, saving you money and time.
In addition, our plumbing company can save our local clients hundreds of dollars by inspecting a sewer line without extensive digging. This removes the need for trial-and-error solutions that might not address the root cause of the problem.
A plumbing inspection is also beneficial for preventative measures. It enables our team to detect minor issues and take preventive measures to replace or protect your pipes before the problem spirals out of control. This eliminates the risk of inconvenient and costly repairs down the road.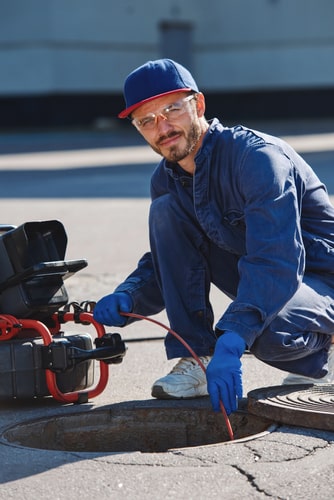 Signs You Need Sewer Line Camera Inspection
Since your pipes are buried underground, it can often be hard to know when you have a problem. But if you remain vigilant, there are numerous warning signs that your sewer line can give to show it needs professional attention from a plumber in Phoenix, AZ, including:
How Sewer Camera Inspection Works
Sewer video inspection involves inserting a high-definition camera into your sewer line through an established access point. As the camera moves through the drain system, it provides our plumber with close-up images of the interior surface of the pipes. LED lights attached to the camera allow for high-quality footage. The camera also features a radio transmitter that detects sounds within the pipes. Although we can view the live footage of your sewer line, we record the entire process, so we can closely examine your pipeline after and share the footage with you. This allows you to know exactly what's going on in your sewer line. If we discover an underlying problem, we'll discuss repair options and recommend the most appropriate solution.
Why Lincoln Air and Plumbing?
With our team on the job, you can expect:
World-class customer service
24/7 emergency
repair services
FAQs About Sewer Camera Inspection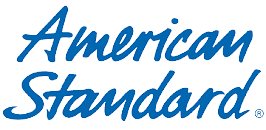 Contact Us for a Thorough Inspection
If you suspect you have a sewer line problem in your Phoenix home, let the professionals at Lincoln Air and Plumbing diagnose the problem with our top-notch sewer camera inspections. Call us or complete our convenient online form to schedule your appointment.