Embrace the Chill with Confidence: Why Pre-Winter HVAC Inspections Matter
Home / Embrace the Chill with Confidence: Why Pre-Winter HVAC Inspections Matter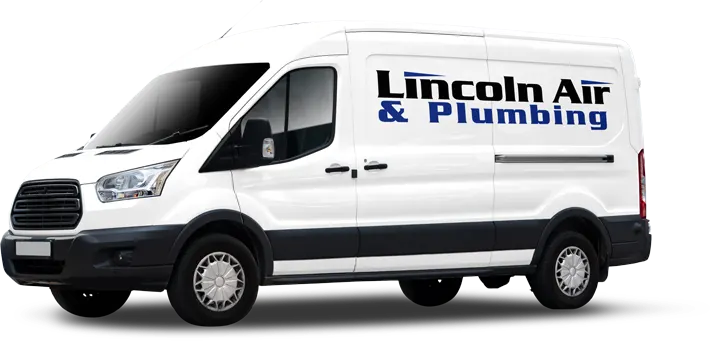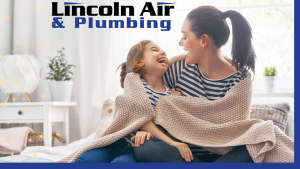 As the crisp air signals the arrival of colder weather, your HVAC system prepares to take center stage after months of dormancy. Ensuring it's in top-notch condition before the chill sets in is not just a matter of comfort but also a smart investment in your home. Discover the crucial reasons why pre-winter HVAC inspections matter and how Lincoln Air & Plumbing can make this seasonal transition seamless for you.
---
The Importance of Pre-Winter HVAC Inspections
Awakening Your System After Dormancy
After lying dormant for 9 or 10 months, your HVAC system needs a thorough check-up before shouldering the burden of winter. Here's why:
Efficiency Boost: Over time, components may wear or accumulate dust, hindering efficiency. An inspection ensures everything runs smoothly, optimizing performance and energy efficiency.
Early Issue Detection: Addressing potential problems early prevents major breakdowns when you need your system the most. Lincoln Air & Plumbing's professionals can identify and fix issues before they escalate.
Improved Indoor Air Quality: Dust and debris settling in your HVAC system can compromise indoor air quality. A pre-winter inspection includes cleaning components, promoting a healthier living environment.
Enhanced Safety Measures: For heating systems, safety is paramount. An inspection ensures there are no gas leaks, faulty connections, or other safety hazards, providing peace of mind for you and your family.
---
Lincoln Air & Plumbing: Your Winter-Ready Partner
Why Choose Lincoln Air & Plumbing for HVAC Inspections
Expertise You Can Trust: With years of experience, our skilled technicians at Lincoln Air & Plumbing bring expertise to every inspection, ensuring your system is winter-ready.
Thorough Inspections, Every Time: We leave no stone unturned. From checking heating elements to inspecting ductwork, our comprehensive inspections guarantee a reliable and efficient HVAC system.
Prompt and Professional Service: We understand the urgency as temperatures drop. Lincoln Air & Plumbing prioritizes prompt and professional service to keep your home warm and comfortable.
---
Flexible Financing for Your Peace of Mind
Invest in Comfort Without Breaking the Bank
Winter preparations shouldn't strain your budget. Lincoln Air & Plumbing offers flexible financing options, making it convenient for you to invest in the well-being of your HVAC system. Prioritize your comfort without compromising your financial stability.
---
Seal the Deal with Lincoln Air & Plumbing
Ready for Winter? We Are!
Don't let the winter chill catch you off guard. Seal the deal with Lincoln Air & Plumbing for a seamless pre-winter HVAC inspection. Our experts are here to ensure your system is in peak condition, providing warmth, efficiency, and peace of mind throughout the colder months.
By the Way, We Do Plumbing Too!
At Lincoln Air & Plumbing, our commitment to your home's well-being extends beyond just heating and cooling. We're proud to offer top-notch plumbing services to address a wide range of needs. Whether it's fixing leaks, unclogging drains, or installing new fixtures, our skilled plumbing professionals are ready to ensure your home functions seamlessly year-round. By bundling your HVAC and plumbing services with Lincoln Air & Plumbing, you not only streamline your home maintenance but also benefit from the expertise and reliability that comes with our trusted name. So, when you think about preparing your home for the seasons, remember, Lincoln Air & Plumbing has all your HVAC and plumbing needs covered.
Experience the Difference A Professional Maintenance Service Can Make
Contact Lincoln Air to schedule an HVAC tune-up today. Call us or fill out the online form to get started.